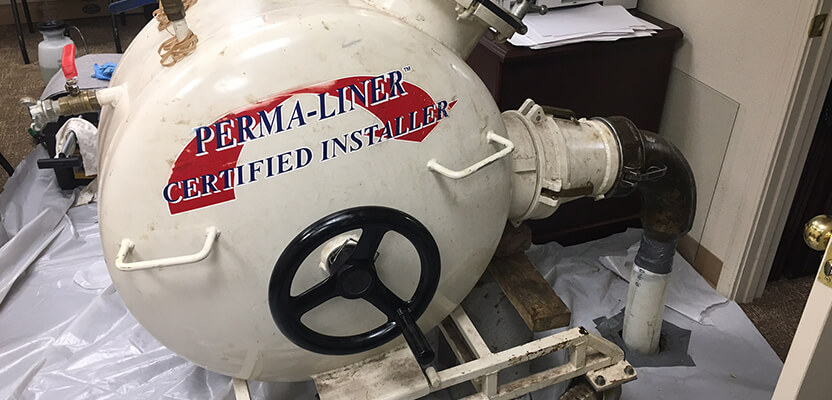 24 Jan

How Trenchless Pipe Lining Can Keep Your Facility Running When You've Got Cracked Iron Pipes

Ignoring damaged pipes at a commercial facility can lead to potentially disastrous flooding and have negative effects on productivity at your business. Still, the last thing you want to do is cease operations, so expensive repairs can be completed. In the past, pipe repair and replacement process were a costly, time-consuming process that resulted in damage to landscaping and infrastructure. Now, there is a better way.

Trenchless pipe lining is an innovative way to repair and replace pipes and keep your facility running the whole time. Lining Coating Solutions has been specializing in pipeline repair solutions for decades and is a proud provider of trenchless pipe lining solutions. When you choose to repair your pipes with trenchless pipe lining over traditional methods, you benefit from a superior system that comes with zero property damage and takes less time to complete. If you have cracked iron pipes on your property, it's time to address them with trenchless pipe lining before disaster strikes.

Make trenchless pipe lining your repair method of choice, and you won't even know we're there! Well, maybe you'll know we're there, but you'll be able to continue business operations and enjoy an unaffected schedule during the repair process. During our trenchless pipe lining process, we access the pipeline through an existing point and use it to insert an inflatable resin liner that hardens into a new pipe within the old. This eliminates the need for digging trenches through landscaping or cutting into infrastructure, and as a result, it also cuts excess labor costs.

The best part is, we can use trenchless pipe lining methods to replace a variety of existing materials. Whether you have pipes made of cast iron, clay, PVC, or Orangeburg, trenchless pipe lining is the reliable option to restore your pipelines. When it's time to repair cracked pipes and you have a business to run, the repair method of choice is obvious. Call Lining Coating Solutions for details regarding this service.

Error: Contact form not found.