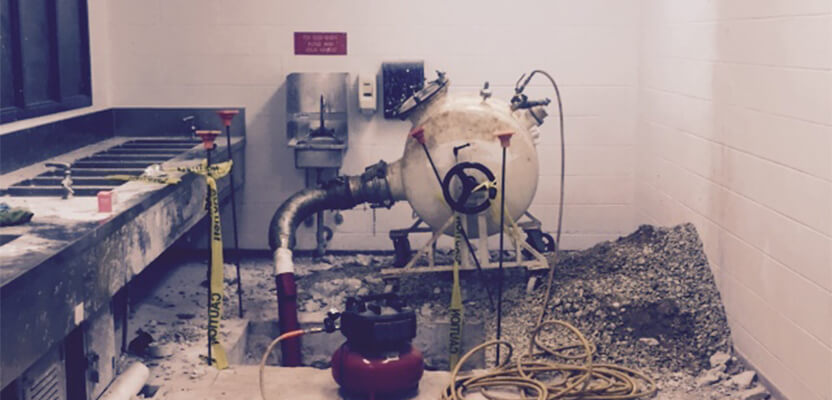 29 May

If My Company's Drains Have Burst, How Can Sewer Pipe Lining Help Fix Them?

If your company is experiencing the consequences of a burst pipeline, you can have it fixed with the help of the best technicians in the industry. At Lining & Coating Solutions, we have reliable technicians who are always available and on-call to bring you the quickest and most efficient trenchless sewer repair.

Any breach or compromise in your sewer pipes should be immediately rectified in order to prevent further damage. When you see that your drains have burst, turn the water main off at the shutoff valve to prevent incoming water to your establishment. Then, turn on one tap to drain out the remaining water inside the plumbing.

What Is Drain Lining?

The drain lining process is a no-dig solution that can repair burst drains and put an end to all kinds of pipe issues. The damaged section of the pipe gets fixed without having to dig a single trench in the sidewalk or in high-traffic areas. A high-tech inspection process allows our technicians to see what's going on inside the pipes. We insert a fiber optic line that has a CCTV camera to view the condition of the pipe and pinpoint the source of the problem. Using factual pipe details, we formulate the best course of action to get your business back in operation as soon as possible.

How Can The Process Help Fix Burst Pipes In Southeastern US?

A hydro jetting procedure follows the camera inspection process. Our technicians utilize equipment that has the ability to blast out water at high pressure, effective cleaning the inside diameter of your pipes from calcified matter, stuck debris, grease, oil and more.

The pipelining procedure makes use of an epoxy liner coated with an epoxy resin formula that's placed on the inside of the broken pipe. An artificial bladder inflates the liner, making the resin stick to the inner circumference. Once the resin hardens a new pipe within the old structure is formed. Any holes, cracks or leaks are sealed off and the burst pipe will no longer be a problem. What's more, the new pipe material is expected to last for a good 50 years or more.

Call Lining & Coating Solutions To Get Your Burst Drains Fixed Today!

To learn more about how our services can help you in the event that your drain lines have burst, call Lining & Coating Solutions today!