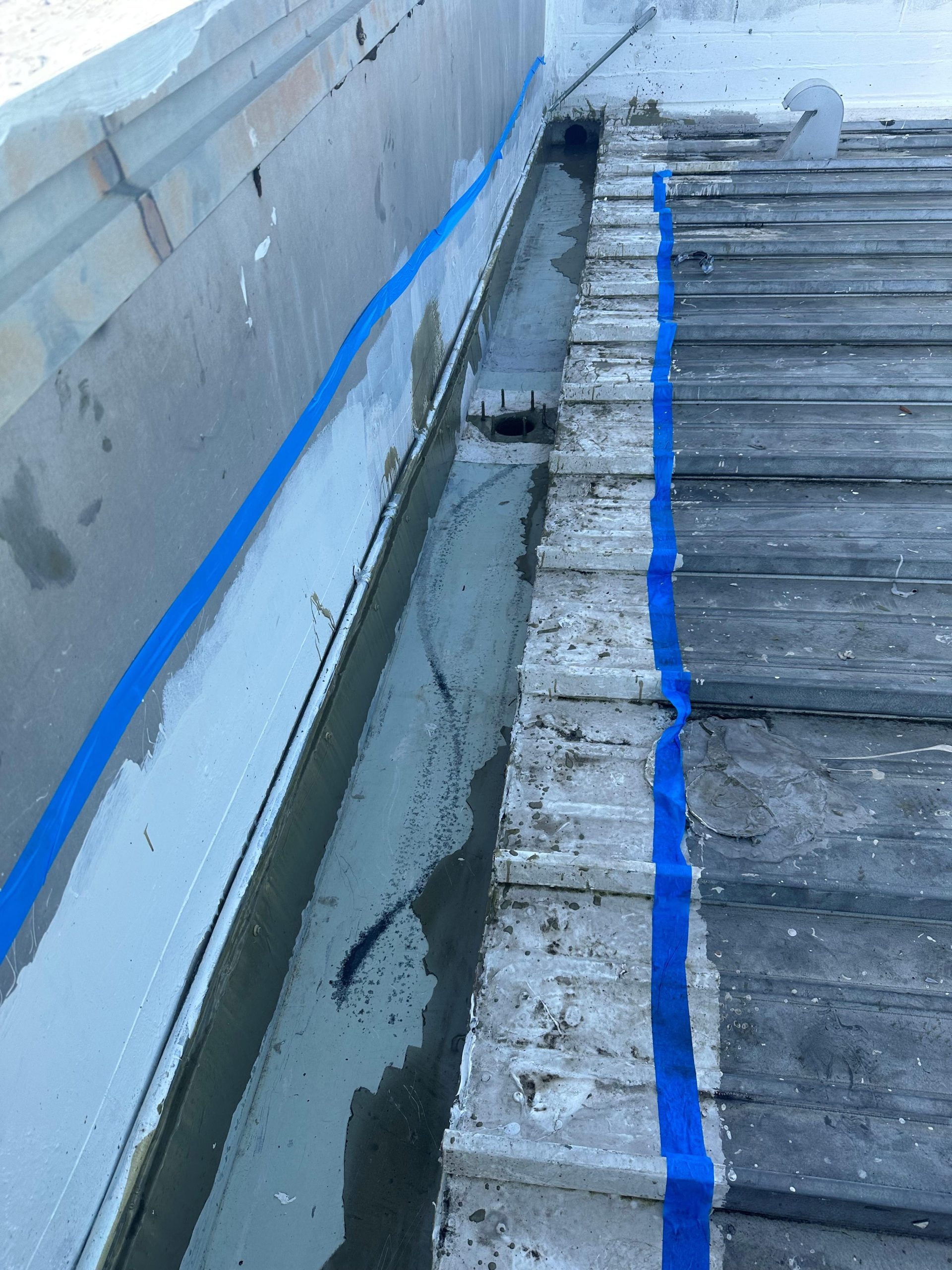 28 Aug

LCS: Pioneering Roof Gutter Epoxy Coating Solutions

At Lining Coating Solutions (LCS), we pride ourselves on not only providing high-quality services but also in staying ahead of the curve. When it comes to sealing, repairing, and ensuring the longevity of roof gutters, we don't just opt for any available solution. We seek out the very best. In our ongoing journey to cater to our clients with top-notch services, we've embraced a product that has transformed the way we approach roof gutter maintenance: the Castagra epoxy coating.
Sealing and Cleaning Commercial Structure Gutters: The LCS Way
At Lining Coating Solutions (LCS), we approach the cleaning and sealing of commercial structure gutters with precision, dedication, and an unwavering commitment to excellence. Our initial step involves a comprehensive cleaning process. Using advanced tools and techniques, we meticulously removed debris, sediment, and any build-up that could compromise the gutter's functionality and drainage capability. Our team ensured that every nook and corner of the gutter system was immaculately cleaned, restoring its original appearance as evidenced in the accompanying photographs.
Post the rigorous cleaning, our focus shifted to sealing the gutters. Utilizing the remarkable properties of the Castagra epoxy coating, we applied a protective layer to the gutters. This step not only ensures that they remain leak-free but also guarantees enhanced longevity. The Castagra product bonds seamlessly to the cleaned gutters, forming a shield against potential wear and tear, environmental elements, and ensuring optimum water flow. Our choice of Castagra for sealing stems from its superior adhesion, durability, and its eco-friendly composition. The end result? Commercial structure gutters that are primed to perform, come rain or shine.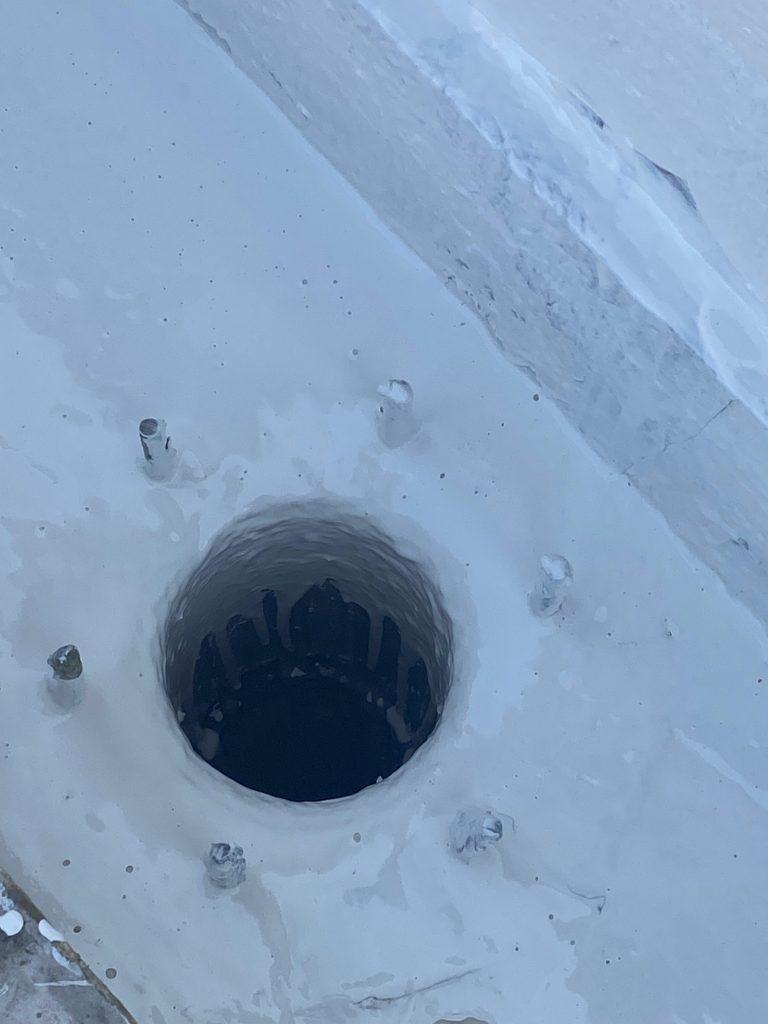 The LCS Process: Before the Magic of Castagra
When a client approaches us with a roof gutter issue, we begin with a thorough cleaning process. As showcased in the attached photographs, the difference before and after our meticulous cleaning is palpable. But that's just the start.
Following cleaning, we apply the groundbreaking Castagra epoxy coating. Not only does this seal the gutter, ensuring no leaks, but it also provides a protective layer that is unparalleled in the industry. And to ensure 100% integrity and leak-proof assurance, we fill the gutter with water. It's not just about selling a service, it's about guaranteeing peace of mind.
Why Castagra?
But why have we, at LCS, entrusted Castagra for our roof gutter solutions? Let's delve into the revolutionary properties of this product.
1. Eco-friendly & Safe:
Castagra products are non-toxic, VOC and BPA free, made of natural products like castor oil and gypsum. There's no harmful impact on the environment, making it a sustainable solution. Additionally, with no toxic vapors released, our team's safety is never compromised.
2. Proven Performance:
With a track record spanning two decades, Castagra's coatings are at the pinnacle of water and wastewater industry applications, trusted by some of the world's biggest water and wastewater facilities.
3. Autobond Technology:
The coatings boast a unique ability to autobond to themselves. This means that any future touch-ups, sealing, or remediation can be completed with minimal downtime, always ensuring 100% integrity.
4. Versatility:
Whether it's metal, wood, brick, or concrete, Castagra bonds powerfully, encapsulating the applied surface. This protective layer can withstand the harshest of weather conditions and environmental pollutants.
5. Maximum Adhesion:
When compared to standard epoxy, Castagra guarantees a staggering 98-100% adhesion. This promises not only longevity but also ensures the coating remains intact against expansion and contraction stress.
6. Wide Application Range:
From frigid -25C temperatures to scorching highs of +95C, Castagra can be effectively sprayed, ensuring its unparalleled protection regardless of the external climate.
7. Cost-Effective:
Castagra products deliver in terms of cost, longevity, repairability, and turnaround time, making them a cost-effective choice in the long run.
The LCS Advantage
Our company's mission is to ensure that our clients receive solutions that are BETTER, FASTER, and CHEAPER, and with Castagra, we have achieved that. It's not just about sealing a roof gutter; it's about providing a robust protective layer that guarantees longevity and protection from the elements.
In a world that is constantly evolving, we believe that our choices should reflect not just current needs but also the future's demands. By choosing environmentally benign solutions that offer high performance, we're not only safeguarding our client's assets but also ensuring that we're treading lightly on our planet.
Conclusion
Roof gutters are integral to the structural health of any building, channeling away rainwater and preventing potential damage. At LCS, we understand this. That's why we've chosen to partner with products like Castagra that mirror our commitment to excellence, durability, and eco-friendliness. So, when you think of roof gutter epoxy sealing solutions, think LCS – where innovation meets unmatched service.