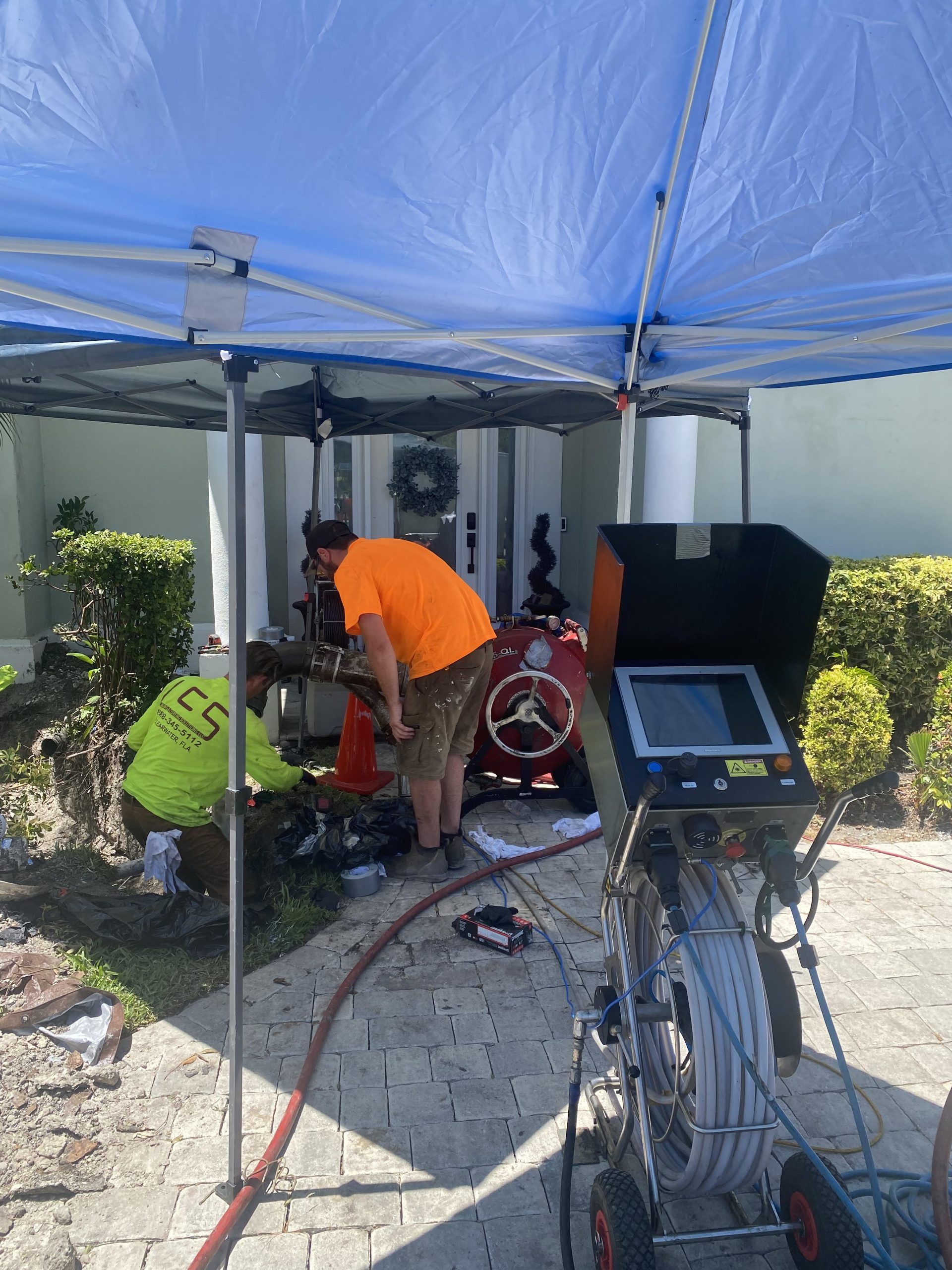 11 Sep

Reviving Residential Sewer Systems with UV Trenchless Pipelining by Lining & Coating Solutions

At Lining & Coating Solutions, we are more than just a plumbing company – we are the architects of comfort, the guardians of seamless plumbing, and the saviors of residential homes. With a commitment to providing optimal services in the greater Memphis area and throughout the MidSouth, our mission is clear: to rescue, renew, and revive sewer systems with innovative UV trenchless pipelining solutions.
The Tale of Another Residential Sewer Saved
In the heart of Memphis, where history and modernity seamlessly coexist, another residential sewer faced a crisis. Aging pipes, tree root intrusions, and the relentless wear and tear of time had rendered a once-reliable sewer system dysfunctional. But this story doesn't end in despair; it ends with a triumph – a residential sewer saved by the installation of UV trenchless pipelining.
The Benefits of UV Trenchless Pipelining
UV trenchless pipelining, often referred to as Cured-In-Place Pipe (CIPP), is a revolutionary method that has transformed the way we address sewer system repairs in residential homes. This innovative technique offers a plethora of benefits that set it apart from traditional excavation methods:
1. Minimal Disruption: Imagine the chaos and inconvenience of a full-scale excavation taking place in your backyard. With UV trenchless pipelining, there's no need to envision such a scenario. This method requires little to no digging, preserving your landscaping and minimizing disruption to your daily life.
2. Speedy Restoration: Unlike traditional repairs that can take days or even weeks, UV trenchless pipelining offers a rapid solution. Most residential projects can be completed within a day, allowing you to regain access to your plumbing system swiftly.
3. Cost-Effective: The cost of traditional excavation can be daunting. UV trenchless pipelining not only saves you money on excavation and restoration but also minimizes the need for costly landscape repairs, making it a budget-friendly choice.
4. Durability: Our UV trenchless pipelining solutions are built to last. The cured liner provides a durable and long-lasting solution that can withstand the test of time, ensuring your peace of mind for years to come.
5. Environmentally Friendly: With less digging and reduced disruption, UV trenchless pipelining is an environmentally responsible choice. It minimizes the environmental impact often associated with traditional excavation methods.
Lining & Coating Solutions: Your Trusted Sewer Saviors
At Lining & Coating Solutions, we pride ourselves on being the go-to experts for UV trenchless pipelining in residential homes. Our dedicated team of technicians is not only skilled and trained but also deeply committed to preserving the comfort and well-being of your family.
We understand that a functional plumbing system is the heartbeat of your home. It's the unseen hero that enables you to enjoy the simple pleasures of life – a hot shower, a hearty meal, and a clean environment. When your sewer system falters, it disrupts the rhythm of your daily life. That's where we step in.
Whether you're a homeowner seeking to safeguard your family's comfort or a business owner aiming to maintain a productive workplace, our services are tailored to meet your needs. We offer a comprehensive range of solutions, including trenchless underground pipe lining, continuous pipe lining, pipe coating, man-hole spraying and coating, mainline camera pipe inspections, reinstatement cutters and pipe repair, and sewer lining.
Our commitment to minimal disruption, cost-effectiveness, and environmental responsibility drives us to deliver nothing but excellence in every project we undertake. We take pride in being the lifeline that ensures your plumbing system runs smoothly, leaving you with the peace of mind that your home is secure and your daily life undisturbed.
In the world of plumbing, where challenges can be as complex as they are varied, Lining & Coating Solutions stands as a beacon of innovation and reliability. With UV trenchless pipelining, we transform the ordinary into the extraordinary, one residential sewer at a time. Your comfort, your peace, and your home – they're all worth it.