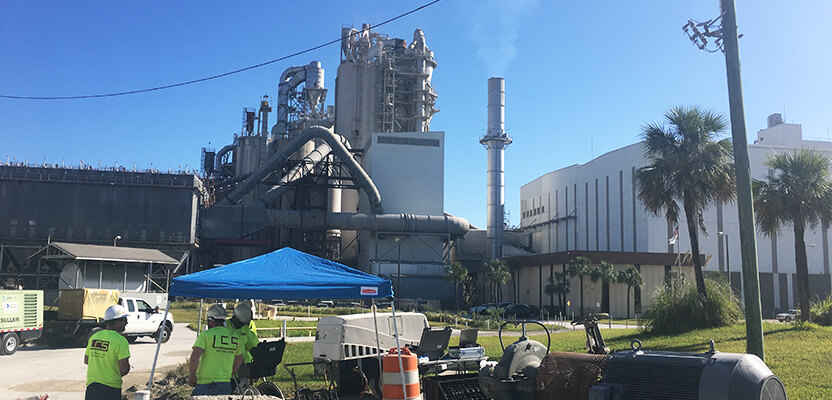 27 Jun

The Top 5 Reasons Why Pipe Lining Is The Best Solution For Fixing Industrial Pipelines

If you're having issues with your industrial pipelines, then pipe lining might just be the solution for you! Here at Lining & Coating Solutions, we offer a variety of solutions for all our clients, including those who have industrial needs. We're happy to come out and inspect your property and give you a full rundown of what's going on and how to fix it.
1: Lining your pipe will save you money
If you line your pipe with epoxy, it will seal off any leaks and create a smooth surface inside an otherwise potentially corroded or eroded pipe. Creating that smooth surface might help ease clogs or other disjointed issues inside your pipes and help waste or water on its way to your main sewer line. If you aren't worried about constantly keeping up with clogs and leaks and other damages, and you have one simple solution, why not do it?
2: Lining your pipe will save you time
Again, it's a matter of convenience and ease. If you're not calling a plumber every few weeks to come and inspect your pipes to get rid of a clog or fix a toilet or clean out a drain, then you aren't wasting valuable time at your company trying to get employees out of the building, the water shut off, etc. We understand that you're trying to effectively run a business and create a living, working environment that's healthy and safe. That's why we offer pipe lining.
3: Lining your pipes will certainly save you energy
Because pipe lining isn't something you have to worry about taking up a lot of time- most jobs are completed within twenty-four to forty-eight hours- you don't waste energy trying to find another solution.
4: Epoxy lasts for a long, long time
Our pipe lining epoxy resin usually lasts 50 years. It extends the longevity of your pipes as well as the epoxy itself. Since we personally ensure that the epoxy cures completely before allowing your water to run, you don't have to worry about any faulty spots.
5: You've got the best company to do it with
Whether we're working with a small bit of pipe, or a large section of main sewer line, Lining & Coating Solutions is here for you.
Call us today for your pipe lining at (888) 345-5112.