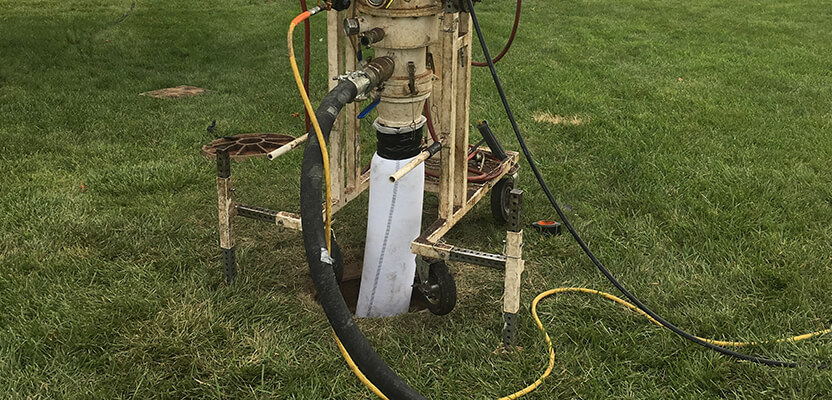 06 Nov

Why Pipe Lining Makes More Sense for Your Sewer Emergency

As a business owner, the thought of a sewer pipe emergency that would take several days to fix and cost more is unappealing. Fortunately, modern advances in pipe lining makes it possible to restore faulty pipes within a day, creating a more affordable solution that can be relied on in emergency situations.
What is Trenchless Pipe Lining?
Trenchless pipe lining, also known as trenchless sewer line repair or replacement, is not a new technique, but it is one that's quickly becoming a favorite among contractors due to the many benefits it can provide. This method doesn't involve any digging or excavating of your property. Instead, technicians use an entry point in your pipe system and place commercial pipe lining or coating inside the existing damaged pipe. The coating material forms a strong and secure lining that covers up all pinholes, damage, and corrosion, leaving behind a pipe-within-a-pipe that works like new.
Trenchless Pipe Lining versus the Traditional Method?
Years ago, when a property owner needed their sewer pipes replaced, their only option was to have their entire system dug up, which destroyed their landscaping. The process of installing a brand-new system would take several days to install, resulting in a costly and very time-consuming process.
While the traditional method of sewer line replacement is still available and does result in a new pipe that is bound to work great, trenchless pipe lining costs far less and usually can be installed within a day. In addition, the liner material employed is of the highest quality and is designed to last for many years. Because of this, pipe lining is widely considered the smartest choice for sewer pipe repair and replacement, and is extremely effective in emergency situations because of the little time it takes to complete.
The Best Choice for Sewer Line Emergencies is Trenchless Pipe Repair from Lining & Coating Solutions
Here at Lining & Coating Solutions, our team has decades of experience from working in the plumbing and sewer industry. It is our mission to provide our clients with the very best solutions to their sewer line problems by using some of today's most innovative products and techniques. Our technicians have the training and expertise needed to provide continuous pipe lining services for commercial and industrial properties.
If you would like to learn more about the services we have available, get in touch with us today by phone at 662-893-0984, or fill out the contact form available on our website.