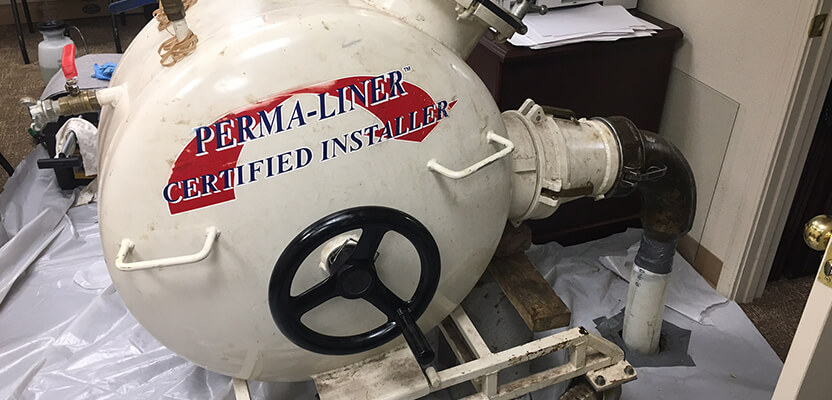 12 May

How Lining & Coating Solutions Can Save You Time and Money Fixing The Pipes In Your West Ashley Home

Traditional pipe repairs usually meant days of digging up long trenches in order to locate the source of the problem, even if it was just a relatively small pipe. Your yard would inevitably be destroyed and you'll have to put it back together when the repairs are complete. Suffice to say, it's costly and unfortunate way to spend your time and money. To avoid these problems, our team at Lining & Coating Solutions offer more reliable and affordable solutions.

How We Perform Cost-Effective & Timely Inspections

At Lining & Coating Solutions, we use trenchless technologies to put your sewer pipes back together. It's a no-dig solution that leaves your pipes stronger than before. You experience zero wall damage, no flooring damage and your yard will be perfectly intact. In addition, pipe lining solves many common pipe problems, including leaks and root intrusion.

Our expert technicians start things off with a sewer camera inspection to determine the source of the pipe problem and find out exactly where it is. An HD camera is attached to a long and flexible line and inserted down any open cleanout or manhole. The camera provides a continuous feed into a compatible viewing device for real-time evaluation. After the questions are answered we come up with the appropriate solution to fix your pipes once and for all.

The solution only requires one or two small access points to be completed. Sometimes all it takes is a trenchless sewer repair to resolve the issue instead of replacing the pipe section with a new one. Sometimes all it takes is a hydro jetting procedure to clear out the blockage, break it up into smaller pieces, and send it down the municipal treatment center.

At Lining & Coating Solutions, our repair solutions involve our team inserting a felt liner coated with epoxy resin to form a new pipe within the old one, thereby fixing the problem and improving the system in the process.

Call Lining & Coating Solutions To Learn More About Inspections In The West Ashley Area

Lining & Coating Solutions offer long-term plumbing services that guarantee peace of mind. Your new pipes improve sewer system efficiency and are made to last for 50 years or more.

Error: Contact form not found.